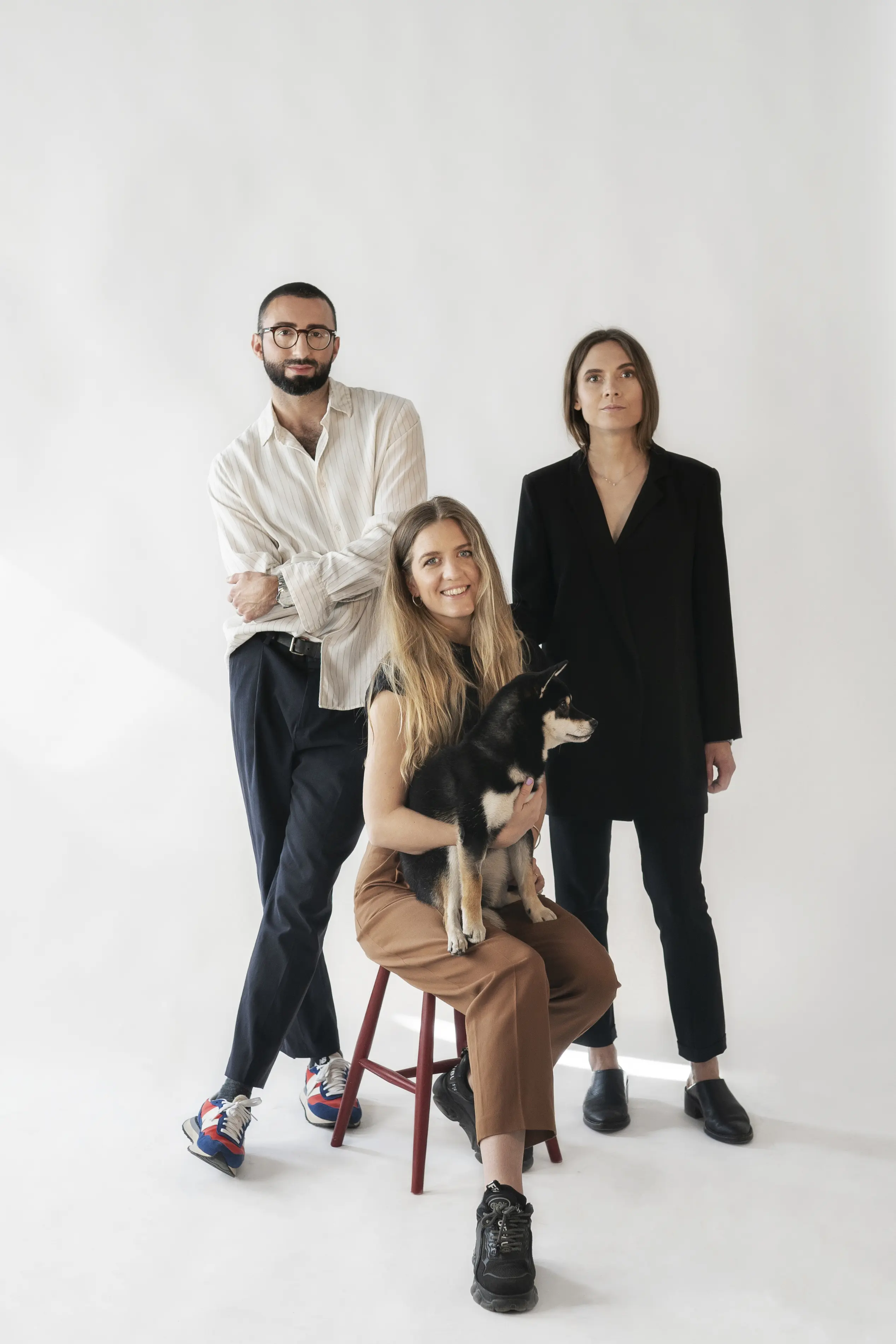 Studio Rå is a young architecture practice based in Stockholm, founded in 2021 and lead by Malin Rönnerfalk, Emilie Dafgård and Camilo Martinez García.

High ambitions regarding design and sustainability are the main focus in their work where clean lines, intelligent choices of material, an experimental approach towards a timeless architecture are always aspired to.

Already since the start Studio Rå has focused on housing and work in all scales with everything from interiors with custom made details to large housing blocks with its surroundings. Apart from housing Studio Rå are specialists in hotel and also work with offices, interior design and public spaces.